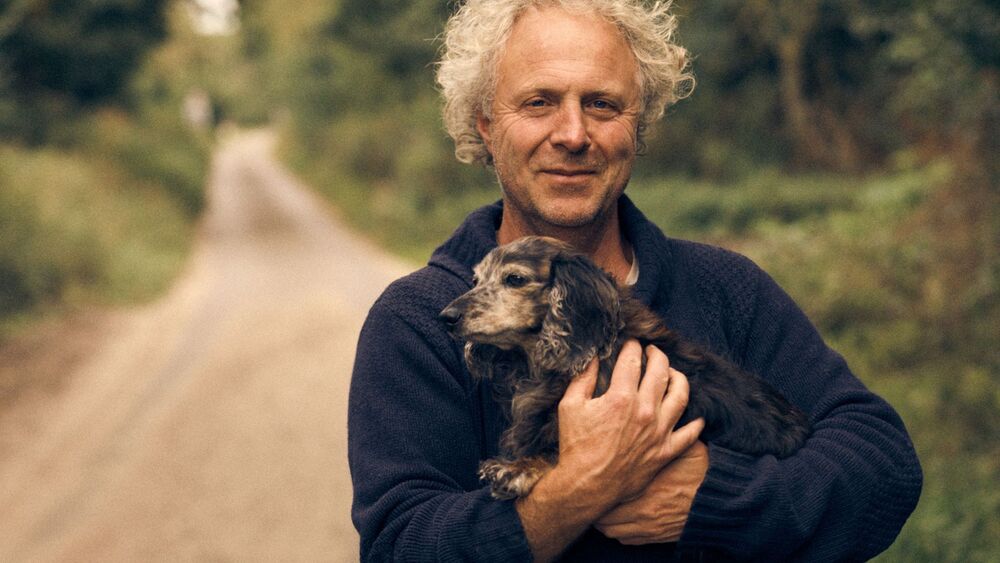 The Bookseller – News – Mackesy's Boy, Mole, Fox and Horse short BBC film starring Elba, Hollander and more
Illustrator and author Charlie Mackesy's The boy, the mole, the fox and the horse (Ebury) has been adapted into a short film, coming to BBC One and iPlayer this Christmas.
To accompany the production Ebury will publish The Boy, the Mole, the Fox and the Horse: The Animated Story on November 22, a hardback book that celebrates the work of more than 100 animators over two years of production, "featuring Charlie's distinctive illustrations animated in full color with traditional hand-drawn animation and an accompanying handwritten script."
Ebury's publishing director, Laura Higginson, acquired UK and translation rights through Matthew Freud at Freuds. In the United States, HarperOne must publish simultaneously.
Published in October 2019, The boy, the mole, the fox and the horse has sold over seven million copies worldwide according to the publisher, with rights sold in over 44 foreign languages.
The film 'The Boy, the Mole, the Fox and the Horse' promises 'to take audiences of all ages on an extraordinary, poignant and heartfelt journey this festive season, as the deeply resonant story follows the unlikely friendship of a boy, a mole, a fox and a horse as they travel together in search of a home for the boy".
Tom Hollander will provide the voice of the mole along with Idris Elba (the fox), Gabriel Byrne (the horse) and Jude Coward Nicoll (the boy). Co-directed by Charlie Mackesy and Peter Baynton, the film is adapted from the original book in collaboration with Jon Croker.
There will also be an original score by composer Isobel Waller-Bridge, performed by the BBC Concert Orchestra and conducted by Geoff Alexander. The film was acquired by Charlotte Moore, BBC Content Director and Ayela Butt, BBC Drama Commissioning Manager.
Mackesey said: "Some time ago I wrote a book about a boy, a mole, a fox and a horse. I was really overwhelmed and surprised by the response. Thanks a lot. We decided to make a movie based on the book, and it's a book of the movie. This would not have been possible without the talented and patient team I worked with. It is about their journey together and the boy's search for a home. We hope you like it."
Higginson added: "It was such a privilege to watch Charlie and the amazing animation team turn his amazing book into an animated story. We are so excited and proud to release the accompanying book – it's a beautiful object for readers of all ages that tells the story of how the boy, the mole, the fox and the horse met and became friends See the conversations from Charlie's original book in a new light, through the full-color animation of the movie, is really special.
"Once again Charlie has created an important and thoughtful book which we hope, together with the film, will introduce even more people to his characters and bring hope and comfort to readers everywhere for many years to come. "