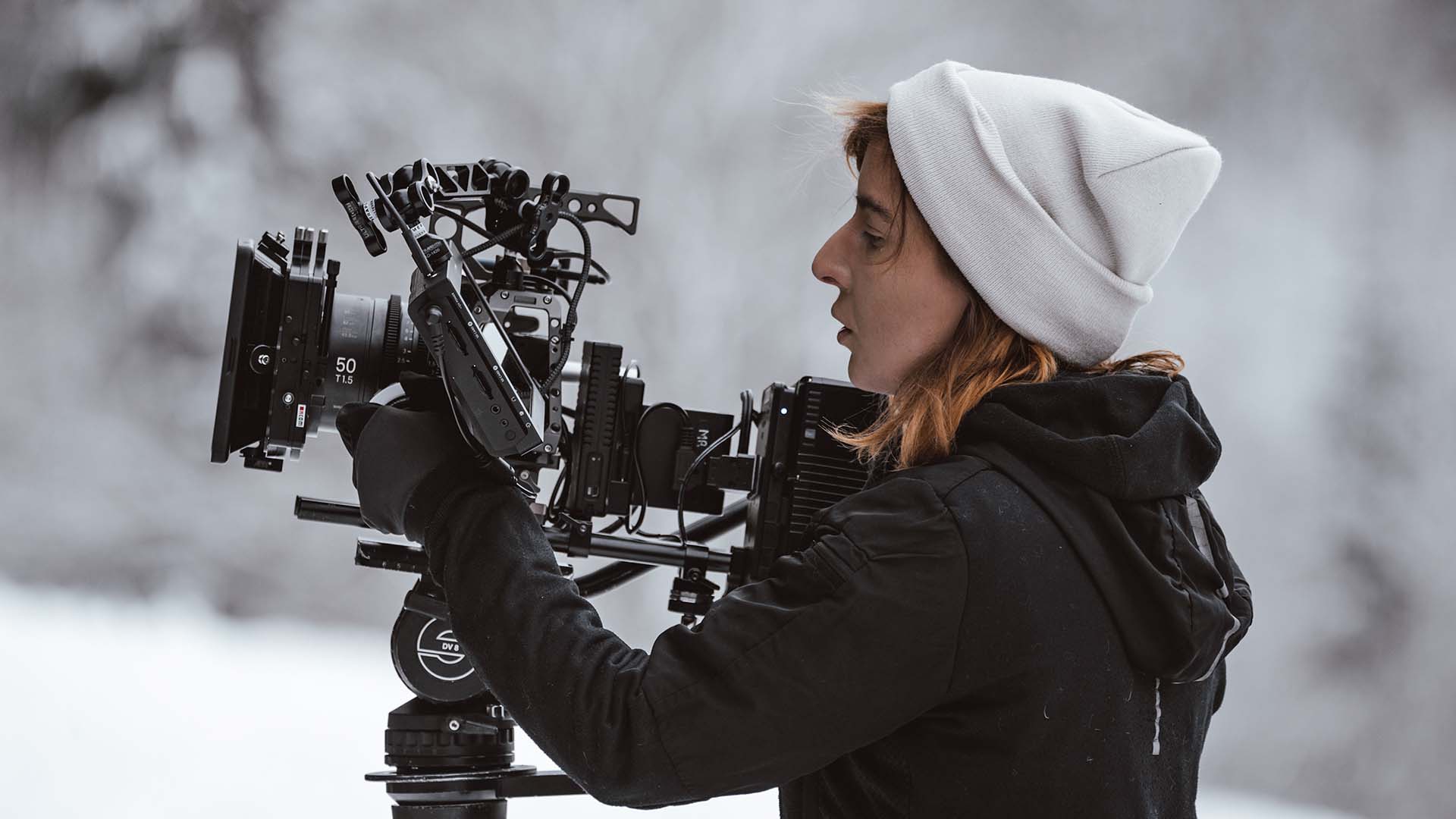 Snow Leopard, the first feature film shot on a Sigma fp
A German production appears to be the first feature film shot entirely with the Sigma fp full-frame pocket camera.
Snow Leopard, an independent project from debut director Marius Fischer, is perhaps also unique in that it is the first feature film to be shot without dialogue.
Fischer explains, "This is a mono-drama where we follow a single actor and there are no spoken words, which no one has ever done before as far as we know."
Sure enough, Robert Redford's drama on a boat All at sea makes him read a letter and also rail against the conditions. Buried (2010) seals the fate of Ryan Reynolds as he talks on a cell phone underground.
Even entering the 2019 Cannes Film Festival Arctic allowed Mads Mikkelsen's stranded survivor to interact with another actor at some point.
"I wrote a story that could be done quickly, easily, and cheaply," says Fischer. "It was, at least, cheap."
He explains: "In this film, our main actor (Sebastian Edtbauer who also co-produces and co-writes) acts as if he were a snow leopard. These animals are always alone and they never make a sound (unless they want to mate).
Picture:
Svenja Sabatini.
Fischer doesn't reveal any more plot details, not even to say whether Edtbauer's character is a hunter.
The film was shot in just two weeks earlier this year with a ten-person crew in Germany and in landscapes similar to the region where the creatures live (which Wiki says is in the high mountains to the north and of central Asia, including the Himalayas).
Fischer knew he needed a compact, inexpensive, and lightweight camera. He was working on an Amazon series as a DIT with AC Franziska Hurm in Munich when they came across the Sigma fp.
"The Sigma fp was used as a director's viewfinder and crash cam, so we got to look at it and get to know it. We tested it on set and saw the hardware and were really surprised at the quality of the footage. Franziska (Snow Leopard DoP) started to believe in it for our project.
The camera director's viewfinder feature allows the user to simulate different angles of view and how an image looks on cinema cameras.
"The camera is very light and small [112.6×69.9×45.3mm] it is therefore a big advantage when you have to be fast. We shot a lot of scenes in a tent – which is the main character's base – and in such a small space you have to keep it as compact as possible. We couldn't use the huge bodies of an Ursa or an Alexa Mini.
"Additionally, when it comes to grip, we had the advantage of being able to use cheaper arms since the camera weighs only 422g including battery. Some shots lasted around 30 minutes and were portable, so the weight of the device was another factor here.

The recording was made on a Blackmagic Design Video Assist 12G monitor/recorder. Picture:
Svenja Sabatini.
Recording format
They recorded through Blackmagic Design Video Assist monitors in BMD RAW at 4K. "It was important for me to have the BMD RAW codec because I work in Davinci Resolve."
The Sigma v3.0 firmware can handle codec recording on Samsung SSDs in a 3:1 ratio.
"It's a bit compressed, so we got all the information we needed. In Resolve, you can collapse all the highlights. It's a super awesome setup that I would recommend to anyone."
The Sigma fp is also considered to be the first DSLR to support external recording in the 12-bit CinemaDNG format. It also supports All-I (All-Intra) recording, which helps maintain high image quality while reducing file size, providing light data for recording and playback. 'editing.
"We went into the project knowing that what we would see is what we would get – especially when it came to low light. The camera has 13 stops of dynamic range, so we knew we had to be careful with highlights and shadows, but it turned out that all the information in the highlights was still there, it wasn't clipped. We shot a lot with available light in the woods where there is no electricity to set up the lights.

Picture:
Svenja Sabatini.
They shot with Sigma's high-speed primes 14mm 20 40 50 and 105mm. As an L-mount camera, the Sigma fp can be used with various L-mount lenses offered by Leica and Panasonic, in addition to Sigma lenses.
There are other pocket cameras on the market. Fischer has a BMD Pocket Camera 6K but wanted the full frame of the Sigma.
"That meant there was no cropping for the lenses at all. If you're shooting inside a tent that isn't very big, you have a problem if you always have to choose a short lens because you have to crop to accommodate the full frame. But with the Sigma, we didn't have to. Plus, there aren't any other full-frame mirrorless cameras, especially in this price range.
Snow Leopard is stationed with the filmmakers targeting a local cinema release and a run on the festival circuit in early 2023. The film will have a soundtrack, it is not a silent film. The special effects for a snowstorm will be present, among others.
Fischer is an editor and post-producer who runs his own studio [https://www.marius-fischer.tv]. Last year, he oversaw the release of a three-part documentary for Sky Deutschland's Sky Comedy HD channel, which was shot almost entirely in 12K resolution. For more details on this head here.