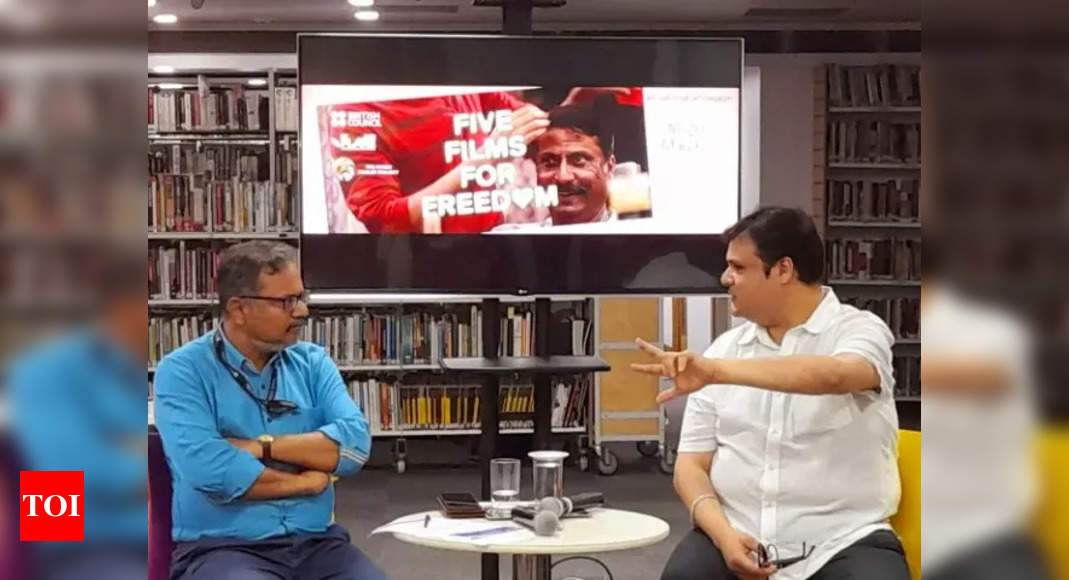 short film festival invites the public and conscious discussions | Cinema News
The British Council recently organized a screening of five international short films about the LGBTQI+ community in Kolkata. The festival, Five Films For Freedom, was organized in partnership with BFI Flare: London LGBTIQ+ Film Festival. In addition to the physical screening, the selected films are also available online.
The evening was moderated by Debanjan Chakrabarti, Director of East and North East India, British Council. In a conversation with Sujoy Prosad Chatterjee, he discussed LGBTQI+ rights aimed at understanding life and the challenges facing the community. In India, the council has partnered with The Queer Muslim Project, South Asia's largest virtual network of queer, Muslim and allied individuals, to celebrate and amplify the films. In addition to Kolkata, the films are shown in theaters in Delhi, Chennai, Mumbai, Ahmedabad, Kharagpur and Guwahati.
Mumbai filmmaker Arun Fulara Sunday's debut short is part of this year's selection. The film, which has already traveled extensively to more than 50 worldwide festivals, examines the longing and loneliness of a middle-aged man during his weekly visit to the barbers.

Speaking about the festival, Debanjan said, "It was a great experience, reconnecting with people while watching films. In its eighth year globally, we are happy to see the campaign continue to achieve greater empathy and solidarity with the LGBTIQ+ community with inspiring shorts on film. We are grateful to our Indian partners and many other youth platforms for helping to refresh a festival of screenings, discussions and new artworks that help create a more inclusive society.