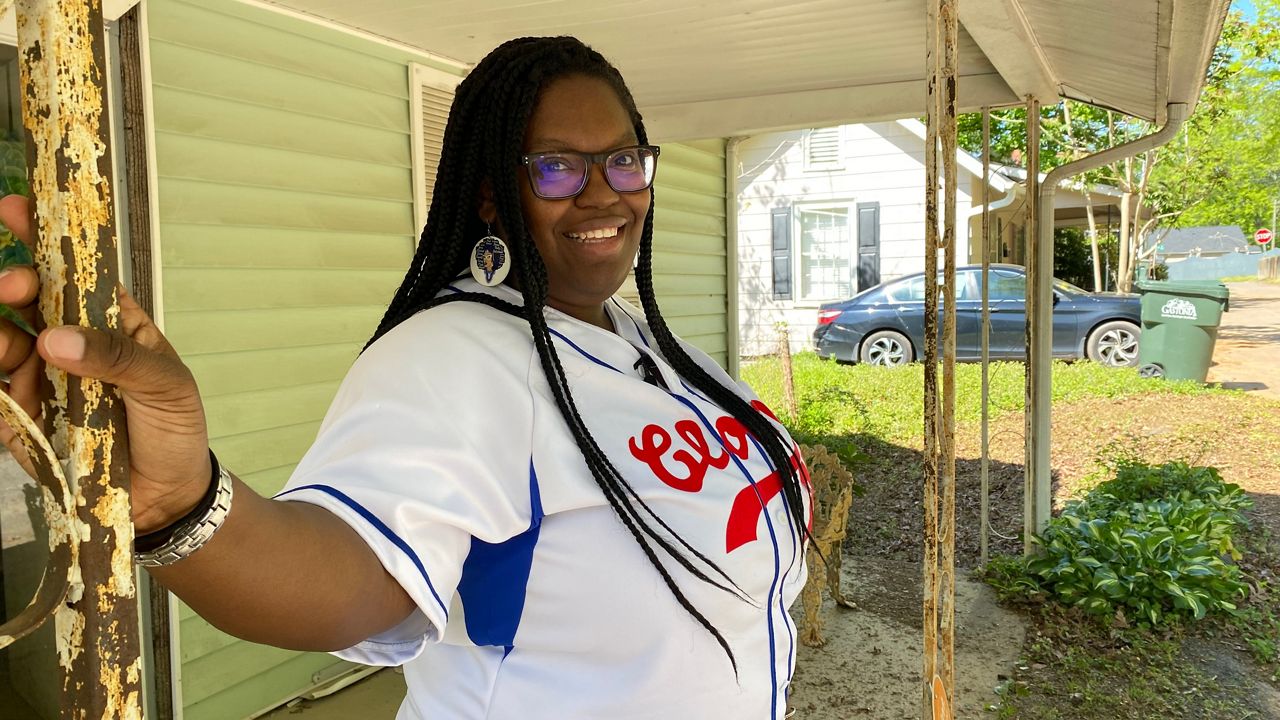 Short film about women in the black leagues
GASTONIA, NC — A North Carolina woman brings a little-known part of history to the screen.
In 2020, Ashleigh Gilliam wrote the script for a short film about three pioneering African-American women in baseball: Toni Stone, Connie Morgan and Mamie Johnson.
Her short "Toni. Grandma. Connie." highlights the challenges they faced.
Before 1947, baseball was a separate sport, according to the National Baseball Hall of Fame.
"The character I played Grandma Johnson. She couldn't play for the All American [Girls Professional Baseball League] in the 40s and 50s because of his skin color," Gilliam said.
The trio played with men in the black leagues. All three women played for the Indianapolis Clowns. Stone also played for the San Francisco Sea Lions, New Orleans Black Pelicans, New Orleans Creoles and Kansas City Monarchs, according to Major League Baseball.
Gilliam became curious about the women pioneers after watching the movie "A League Apart," which focuses on the All American Girls Professional Baseball League.
A scene from the film shows a black woman returning a ball to a league player during a game. This caused Gilliam to question why black players are noticeably absent from the film and began to investigate.
"Once I found out that these three women were people or characters that I hadn't heard of at 29, I mean I couldn't think of a better way to give them that recognition than to tell their stories," Gilliam said.
Last year, Gilliam starred in the short and directed it with support from assistant directors Samantha Hawkins and Monica Cooper.
It was shot on a softball field at Belmont Abbey College and at Gilliam's grandmother's house in Gastonia.
"It's also a great way to showcase my home and the place where I grew up," Gilliam said.
Gilliam earned a minor in Theater Arts at UNC-Chapel Hill. She has already acted but this is her first screenplay.
She hopes one day to be able to combine actress and screenwriter in one job.
"I have a voice that needs to be heard," Gilliam said.
Featuring "Toni. Grandma. Connie." she wanted to shed light on the history of her generation and the generation of her children.
"Just so they can show they can do whatever they set their mind to," Gilliam said.
In the fall, Gilliam held the premiere of his eight-minute film.
She has now submitted it to be considered for awards at over 10 film festivals across the country.
In North Carolina, she submitted it to the North Carolina Film Festival, which takes place this summer. In addition, she submitted it to the Raleigh Film and Art Festival, which will take place in the fall.
The short will be available to stream later this year.