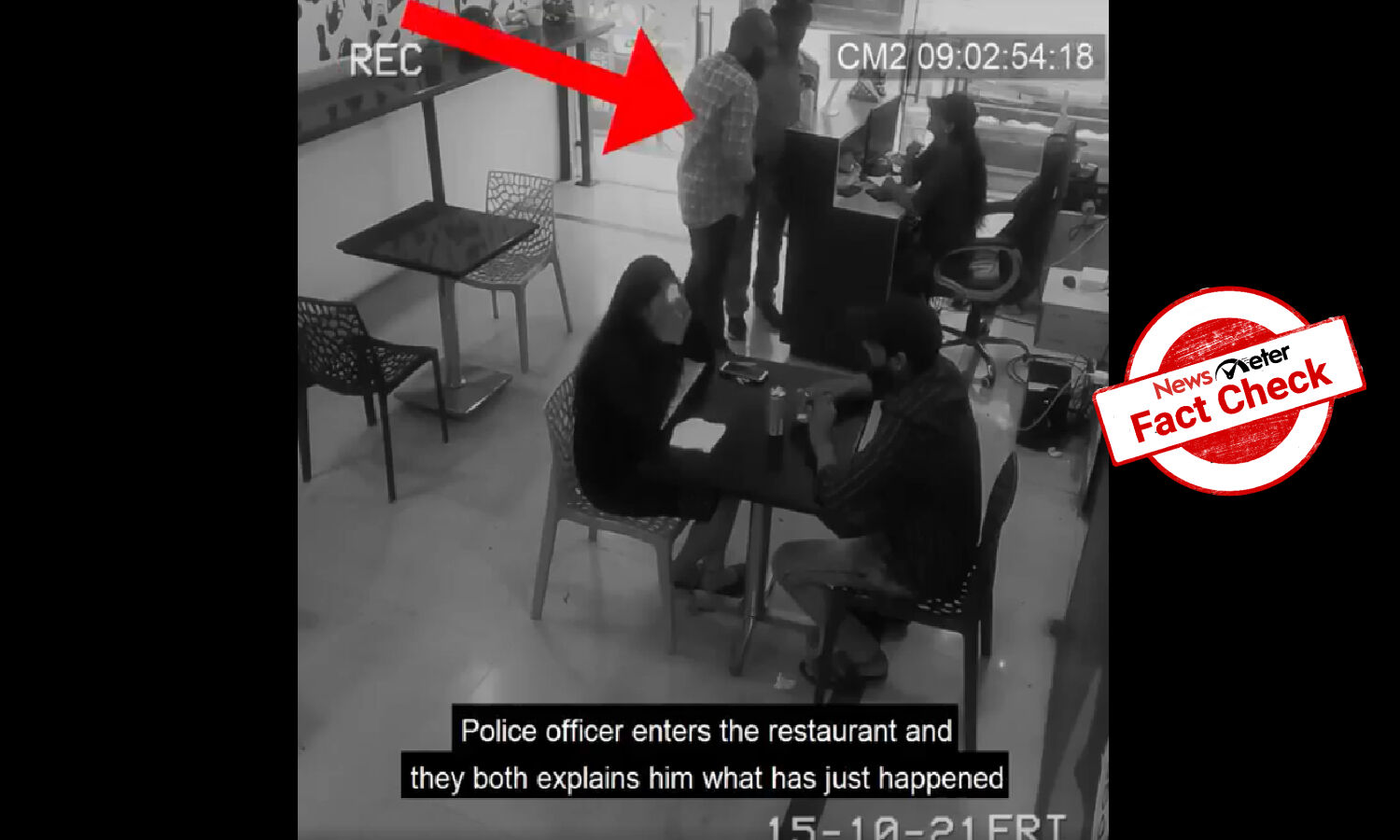 Scripted short film shared with a common angle
Hyderabad: CCTV footage of a restaurant is widely shared on social media with a common angle. Users claim that a Muslim boy tried to dope a girl's drink with the intention of rape. However, he was caught by hotel staff.
In the video, a boy and a girl sit at a restaurant table. A few seconds later, the girl gets up and goes somewhere. The boy immediately mixes something with his drink. The woman at the counter notices this, however, and informs the waiter. The cops later took the boy into custody.
"Look at the action of this jihadist, who planned to spike his drink and commit rape. He was caught by hotel staff," the translation of the message read.
Click here to view the post. (Archived link)
Similar articles can be viewed here.
Checking the facts:
Using a few keywords and a reverse search, NewsMeter found the viral video on the verified Facebook page of a model and actress Hamsa Nandini. "Please note that this page also features scripted dramas and parodies. These short films are for educational purposes only!" reads the description of the video. The video was uploaded on October 18, 2020.
It is also mentioned that the video is a work of fiction only made to raise awareness. The subtext of the video is a message: don't blindly trust anyone.
Numerous fictitious CCTV footage has been posted on Hamsa Nandini's Facebook page. Most of the videos are based on social issues and crime.
We compared the two videos, see below for the similarities.
Therefore, the assertion is misleading. The video is a work of fiction and made to raise awareness.