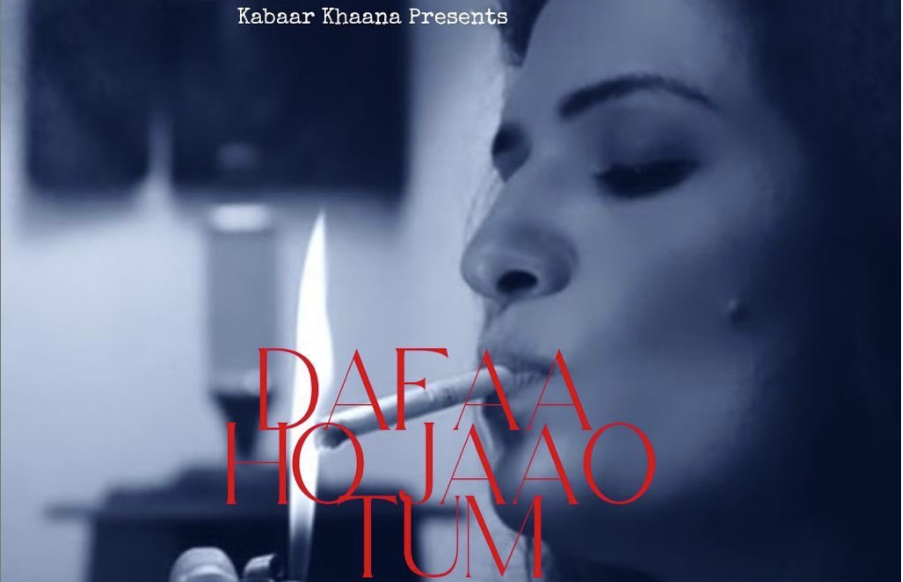 Resham and Faseeh Bari Khan team up for a short film
KARACHI: Lollywood icon Resham is set to grace our screens with her acting and this time she has teamed up with writer ace Faseeh Bari Khan who is making his directorial debut with the upcoming short. Title Dafaa Hojao Tum, The short will see Resham and the model become actor Abdullah Ejaz Khan in the lead roles while it will be produced by Faiza Hassan who captured hearts with her latest drama series, Nand.
The short, which Khan will not only direct but also wrote, is being described as a "breakup story" and will be released on YouTube. Faseeh Bari Khan, whose notable works include Quddusi Sahab Ki Bewah and the most recent Ghisi Piti Mohabbat is known to bring bold subjects to the screen. His characters are direct, raw, straightforward and often deal with social issues. His works are no stranger to PEMRA's censorship and so it made sense that he chose to release his short film on YouTube. He explained, "We realized that the kind of content that I can't do for TV, I can put it on YouTube. I have a short film coming up for YouTube, it's called Gulzar and tackles the subject of sexuality. It's more difficult to do that kind of thing for television.
He also gave a preview of the casting and said: "When I wrote this short I mentioned it to Resham who is a really good friend of mine and she agreed to do it. took Abdullah Ejaz for the project. It was a very good experience with Resham. The short film will be released on YouTube channel, Kabaar Khana, although a release date has yet to be announced.