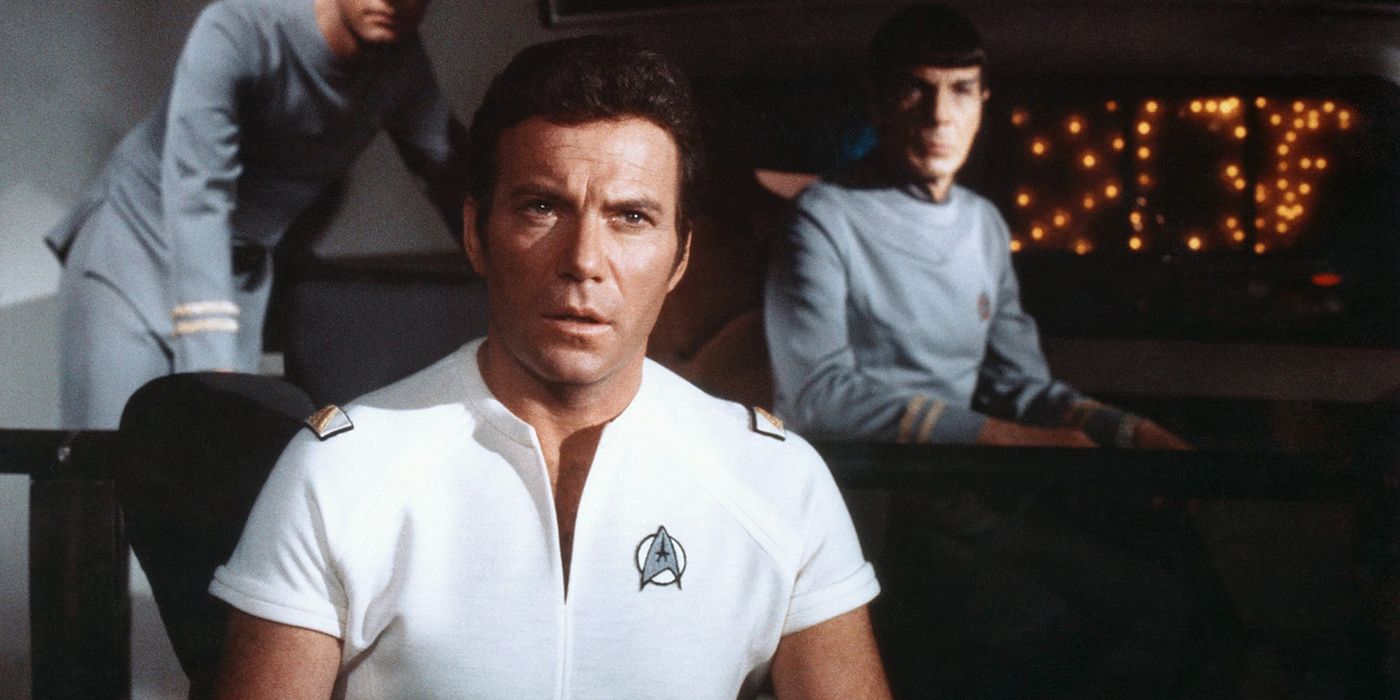 Motion Picture 4K Director's Cut Comes to Paramount +
It's time to revisit the classic in high resolution
Paramount restores director's cut from Star Trek: The Movie and giving the first film in the famous sci-fi franchise the 4K Ultra HD treatment. In an official Twitter announcement, the company also let fans know that the restored film will be available exclusively on Paramount +, with the streaming channel becoming the definitive home of the set. Star Trek franchise.
Realized by Robert sage from a scenario of Harold Livingston, Star Trek: The Movie originally released in theaters in 1979. In 2001, Wise oversaw a Director's Cut version of the film, released on DVD with remastered sound and picture. The next iteration of Paramount + will deliver the classic in the best picture quality possible, and the fact that it's an exclusive release on the streaming platform could give fans another good reason to watch. subscribe. As stated in the original ad, "the restoration is being undertaken by David C. Fein, Mike Matessino, and Daren R. Dochterman, who have all previously worked with director Robert Wise.
RELATED: ‌ Star Trek Timeline Explained, Including Two Kirks, Two Different Prequels, and Picard's Return
Star Trek helps Paramount + fight the streaming wars with both classic series and new productions. In addition to holding the complete library of Star Trek series and films, Paramount + is also the exclusive home of future seasons of the popular show. Star Trek: Discovery. The new generation of Star Trek productions also counts with Star Trek: Picard and Star Trek: Lower Bridges. Star Trek: Prodigy is expected to debut in the fall, while next year we will have the premiere of Star Trek: Strange New Worlds. There is also a Starfleet Academy and one Article 31 series in production. The two Discovery and Picard are among the most viewed original series on Paramount +.
There is still no release date for the director's cut 4K restoration of Star Trek: The Movie. Check out the announcement tweet below.
KEEP READING: ‌ William Shatner On The First Four "Star Trek" Movies And His Thoughts On Whether They Should Correct The Mistakes With Modern Visual Effects
Tom Holland Says "Spider-Man: No Way Home" Was Treated As "The End Of A Franchise"
If you ever saw these characters again, Holland said, "you would see a very different version."
Read more
About the Author