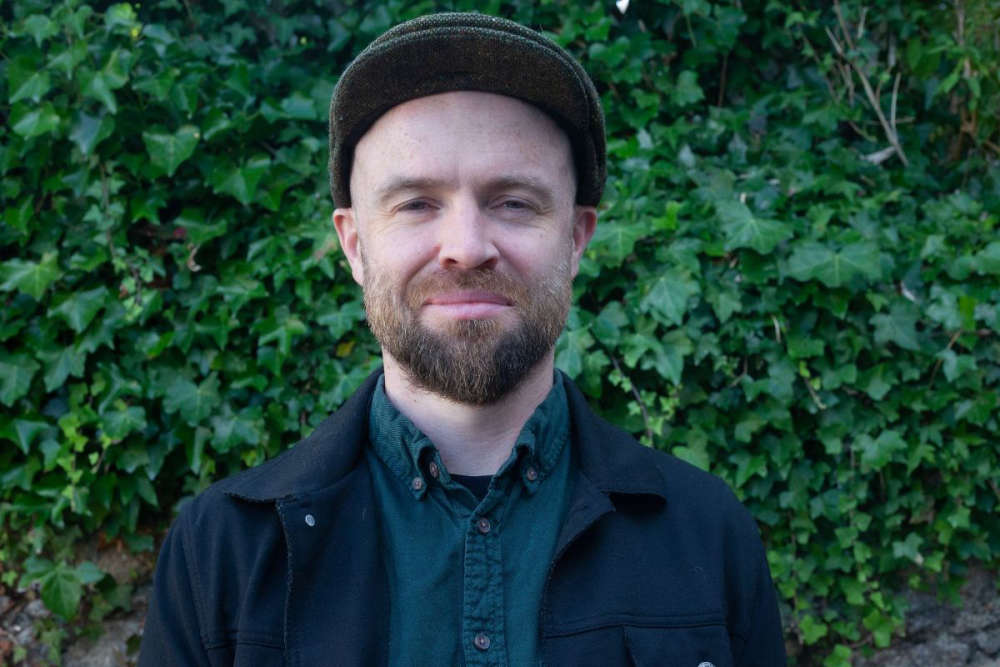 Midlands director selected as short film competition finalist
He will receive an investment of €6,000 to develop his screenplay with a mentor.
A Westmeath director has been selected as a finalist in the Virgin Media Discovers & Screen Ireland Short Film competition.
Jamie O'Rourke's film "Calf" tells the story of a near-fatal farm accident that leaves teenager Cáit with a terrible decision to make in order to do what she must to protect her family.
Moate's man is one of three finalists chosen from a shortlist of 10 talented applicants, all of whom received an investment of €6,000 to develop their screenplay with a mentor.
The judges included award-winning director and screenwriter Lenny Abrahamson (What Richard Did, Normal People and Room), rising Irish actress, writer and star of hit crime drama, Kin, Clare Dunne; Clinton Liberty who played Kiernan in the worldwide hit drama "Normal People" and Linus in the drama "Holding"; writer and executive producer Ursula Rani Sarma (Delicious and Red Rock) as well as representatives from Virgin Media Television, Screen Ireland and the Dublin International Film Festival.
Speaking of his win, writer and director Jamie O'Rourke said: "It's a little surreal to be selected in the final three for this year's Virgin Media Discovers & Screen Ireland short film competition. to say that we are absolutely delighted to be chosen and in particular with this scenario. Our story reflects the very sad reality that affects too many Irish families around the world. Year after year, reports of incidents of domestic violence at the house are increasing.
"Many more are covered up and go unreported. Even if reported, many cases often do not result in criminal charges. 'Calf' is a dark drama that doesn't shy away from the devastating impact the domestic violence and coercive control can have on a family."
The project's producers, Ronan Cassidy and Greg Burrowes, hail from Limerick where filming will take place.
Virgin Media Discovers launched in 2020 and, in partnership with Screen Ireland, is investing €200,000 to support Irish filmmakers. In addition to €30,000 to fund the production of a 10-minute short film, the Virgin Media Discovers competition also provides mentorship, public relations, publicity and marketing support. Award-winning filmmaker Frank Berry (I Used to Live Here, Michael Inside and Aisha) will mentor writer/director O'Rourke with producers Ronan Cassidy and Gregory Burrowes.
He said: "I am delighted to be a mentor again this year for the Virgin Media Discovers Short Film competition, which I believe is one of the most important spaces in the Irish film landscape. Working with the talented Rehan Ali last year was a very special experience, and I'm really looking forward to working with more exciting talent this year."
Andrew Byrne, Director of Television at Screen Ireland, said: "Screen Ireland is delighted to support the Virgin Media Discovers programme, developing new and diverse voices and telling powerful stories like Calf, which shines a light on issues that affect families all over the world. Congratulations to writer/director Jamie O'Rourke and the creative team behind Calf as they begin their production journey."
The final production will air on Virgin Media Television, Virgin Media on Demand and as part of the Dublin International Film Festival events program, along with the other two finalist films. These include 'Good Chips' which takes audiences back to Dublin in 1989, as a Vietnamese immigrant family struggles to keep their takeaway business afloat while their 12-year-old daughter bonds with friendship with one of the clients, a local Irish boy and comedy 'Unhinged' which follows a self-deprecating millennial who discovers the love of his life and his colleague on Tinder and must find the confidence to slip right before his going away party, while navigating a fatphobic workplace.