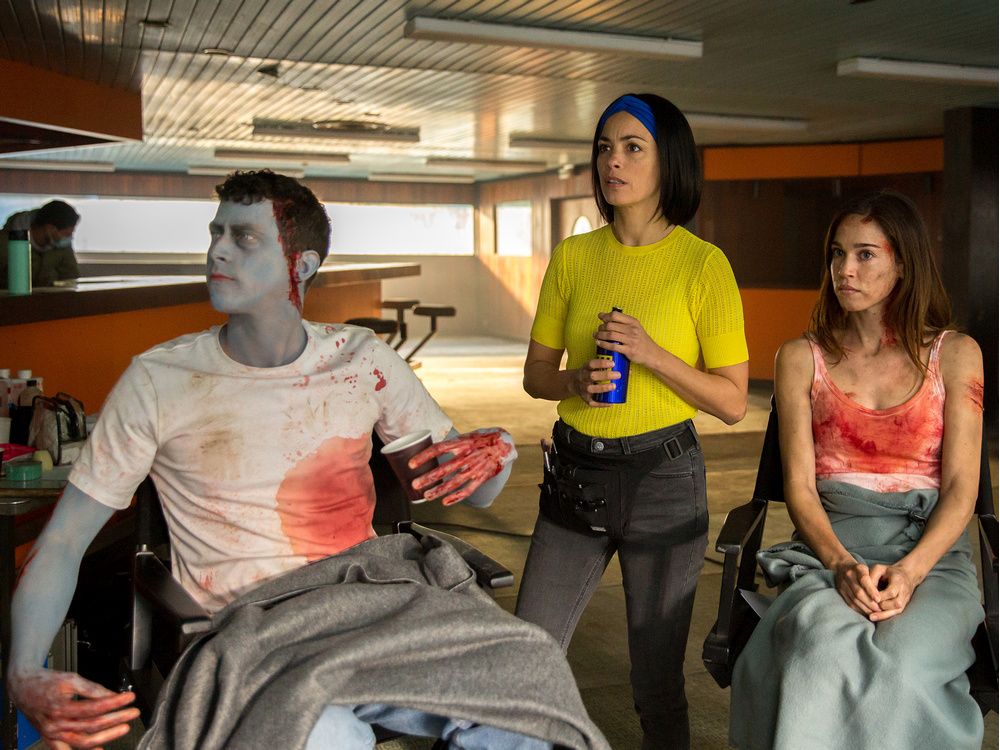 Edmonton Short Film Festival Celebrates 10 Years Ahead of Launch of New NorthwestFEARfest
Shorts include The Story of a Band in a Pandemic as the horror fest kicks off with The Thing
Reviews and recommendations are unbiased and products are independently selected. Postmedia may earn an affiliate commission on purchases made through links on this page.
Content of the article
The Edmonton Short Film Festival celebrates its 10th anniversary this year, its first comeback with full capacity audiences and a true pandemic gala.
Content of the article
This year's ESFF is split into three parts, starting with a comedy night hosted by the awesome Howie Miller from 7-9 p.m. Friday at the Pearl Showroom at Pure Casino Yellowhead (12464 153 St.)
Content of the article
The following night is the Red Carpet Gala at 7 p.m. Saturday, which will also feature 19 Edmonton shorts, 15 minutes or less, at the Metro Cinema, including director Zsófia Opra Szabó's Tango Through Life, Only Here by Darrin Hagen on Loan and Lift Me Up: The Story of a Band in the Midst of a Pandemic by Eden Munro.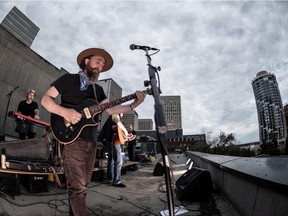 There will be music, hors d'oeuvres and even a silent auction, not to mention awards for outstanding filmmakers, including from the ESFF's 48 Hour Film Challenge submitted in July, as well as a prize of the spectator's choice, counted quickly that evening.
Content of the article
Sunday is the Long Shorts program of Alberta and international films, also at Metro, with 13 films anywhere up to 60 minutes. These begin at 1 p.m., the second half at 2:30 p.m., with films from across Alberta, Ontario, Chile, the United States, Austria, France and China. This program also includes a headset, a virtual reality screen with six films and a special virtual presentation with New York filmmaker Julian Joslin, who works with Sam Rockwell's production company.
You can see the full list of films and buy tickets at esff.ca.
"From now on, it will be a three-day festival," notes general manager Candace Makowichuk, who went from a single day three years ago.
She also happily notes that the ESFF has done 23 days of community screenings since the start of last year, including during K-Days this summer.
Content of the article
"We screened more films during this 10-day block at K-Days than during our annual film festival," she notes.
The festival receives around 250 submissions each year, and Makowichuk notes that aspiring filmmakers should mostly head to this official gala night on Saturday.
"It has always been an opportunity for filmmakers to network. Come meet the filmmakers in your community and just come together as a community and support each other, because that's really what it's all about.
A festival pass is $40, which includes the gala and red carpet prizes, otherwise $30. You can also just catch Comedy Night or Long Shorts for $15 each.
A festival where horror and gore
A brand new horror fest is rising from the chest of Canada's oldest documentary film festival – and if you think it's gross, you should check out the lineup.
Content of the article
NWFEARfest is the latest spin-off of the non-fiction film festival NorthwestFest, which dates back to 1983. In 2015, NWFest introduced the LGBTQ2S+-minded film festival Rainbow Visions, which kicks off Nov. 3, be it said in passing.
NWFEARfest, meanwhile, debuts October 18-20 – opening with a 40th anniversary screening of John Carpenter's body-horror masterpiece The Thing.
Festival producer Guy Lavallée explains why the organization decided to branch out into these rather distinct directions.
"People are still shocked when I tell them this, but Edmonton was the only large or even mid-sized city that didn't have an LGBTQ-focused film festival. And we've been talking as a board for several years now about how there's a huge hole in the market for a genre film festival. We've had them in town in the past, and they've had a lot of public support, but it's been four or five years now.
Content of the article
"And I'll be the first to admit that my favorite movie genre is horror."
To end with the fully remastered cut of The Thing, Lavallee programmed chainsaw gore-fest tunes – also celebrating four decades – on the closing night, which he says are akin to Rocky Horror and The Room in terms of audience participation in the United States.
"It's the kind of movie you really have to see with an audience because it's ridiculously over the top. It's one of the craziest, ridiculous and unintentionally hilarious slasher movies of all time.
Also funny, but this time on purpose, is Final Cut, a zombie comedy that premiered at Cannes. Directed by Oscar-winning The Artist screenwriter and director Michel Hazanavicius, the film tells the story of a team making a low-budget zombie movie when, you guessed it, they begin to come under attack from real zombies.
Content of the article
Lavallee also laughs when describing Joe Begos' Christmas Bloody Christmas, which begins in a record store.
"It almost looks like that original holiday comedy, but there's a store down the street that has this big animatronic Santa Claus and he comes to life and goes on a killing spree," Lavallee laughs. "And honestly, it's by far the most fun I've had watching a movie this year."
Calota Pereda's acclaimed Piggy, meanwhile, is more serious stuff, a psychological thriller rather than a gore fest. A relentlessly bullied girl finds herself in the strange position of witnessing the kidnapping of her tormentors in a stranger's van, and indeed drama ensues.
"The lead actress in this film," notes Lavallee, "does an absolute, fearless performance."
Content of the article
The schedule is available at Northwestfest.ca and advance tickets are available at Metrocinema.org—$13.50 for individual shows or a five-film pass for $49.50.
Lavallee notes that this year's festival is just a preview of what's to come.
"We're really going to launch it in full next year," he says. "But we almost wanted to treat this year as a kind of teaser and give people a taste of what to expect in the years to come, with a bit of a mix of retro programming and new programming.
"I can't tell you how excited I am that we're finally doing this."
@fisheyefoto
OVERVIEW
Edmonton Short Film Festival
Where Metro Cinema and Pure Casino Yellowhead
When Friday Sunday
Tickets $15 and $30, or $40 for the Festival Pass
OVERVIEW
NWFEARfest
Where Metro Cinema
When October 18-20
Tickets $13.50/show; $49.50/entrance card