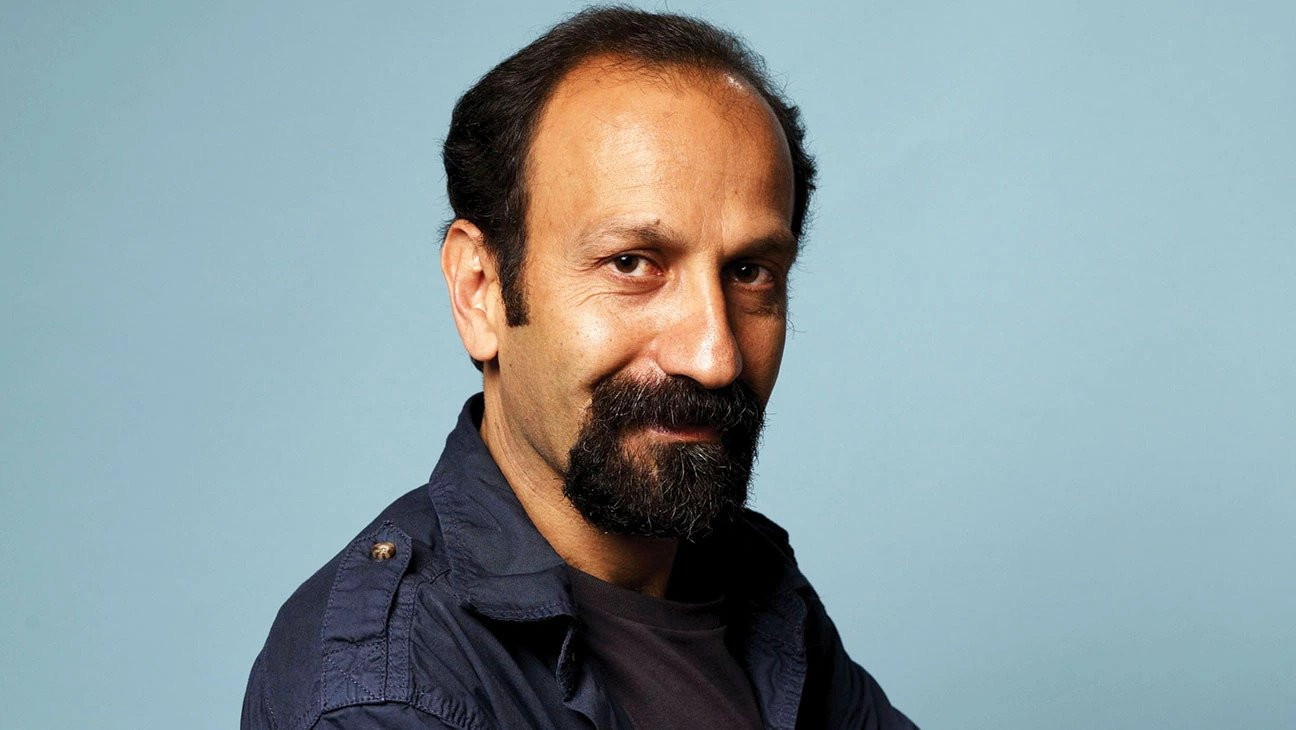 Asghar Farhadi prosecuted for "plagiarism" of his feature film "A hero"
Iranian director Asghar Farhadi, known for creating major waves in the film industry, is now facing legal threats for his internationally acclaimed film, A hero. The feature, which won the Grand Jury Prize at the 2021 Cannes Film Festival, is now being sued for being a scam by a former Farhadi film student.
The Oscar winner was also in the 2022 Oscar race for A hero and even made the shortlist for Best International Feature, but didn't end up making the final five.
A hero explores the social enigmas of private and public morality and questions ethics and intentions. It follows Rahim (Amir Jadidi), a divorced father on two days' leave from debtors' prison who comes across a purse containing gold coins. Rahim initially plans to pawn the gold to help pay off his debt, but when the coins are worth less than he thought, he comes up with a more complicated and confusing plan: he returns the money, in the hope to refurbish his image from ex-con to altruistic benefactor. However, the drama brings audiences a series of conflicting revelations and things don't work out the way Rahim wants.
Ironically, it seems Farhadi now faces a conflict that is likely to come solely from his sardonic and socially critical films. The director faces a pair of lawsuits in Iran related to the film. A former film student of Farhadi, Azadeh Masihzadeh, sued him for plagiarizing the story of A Hero from a documentary (titled All Winners, All Losers) she made in her class. Apart from that, the man the duo claim their stories are based on is also accusing the Oscar-winning actor of character defamation in his fictionalized portrayal.
Farhadi denied all of these allegations against him and filed a countersuit against the former student accusing him of defamation. The three criminal cases are proceeding simultaneously and the court has yet to rule.
Iran's penal system has serious consequences for both parties, Farhadi and Masihzadeh. According to Masihzadeh, if the court rules in his favor and finds Farhadi guilty of plagiarizing All Winners, All Losers for A Hero, he could be forced to hand over "all revenue generated from the screening of the film in theaters or online". in Masihzadeh and even risk a prison sentence. However, if the court concludes that Masihzadeh's complaint is a false accusation and an attempt to defame her former teacher, she will be sentenced to a prison term of up to two years and 7 lashes, a corporal punishment.
After contacting all parties related to the lawsuits, The Hollywood Reporter reported that in 2014, Farhadi taught a documentary filmmaking workshop at the Karnameh Institute in Tehran, a local film school, where Masihzadeh attended the class. The theme of their assigned course, a well-researched short documentary, was the idea of ​​"giving things back", using real cases of people who had returned the money they found to its rightful owners.
Where most of the students based their plots on cases found in reports reported on Iranian television and national newspapers, Masihzadeh went out of his way and found an original story from Mr. Shokri, an inmate in the prison. for debtors from his hometown of Shiraz in the southwest. from the country. Masihzadeh's documentary All Winners, All Losers depicts Shokri finding a bag of gold while on leave from prison and deciding to return the money; an uncanny similarity to the main plot of A Hero.
During a conversation with a classmate, Rola Shamas, from the aforementioned class, they mentioned how Farhadi was "shocked" by Azadeh's brainchild. "I remember that moment very well because we were all shocked – Mr. Farhadi was also shocked – because Azadeh's story was so interesting and she had made it all up herself," he said. she told THR.
Shamas said they "froze" when they heard an interview with Farhadi for Cannes where he gave a synopsis of the film. "When he gave a synopsis [of the film], I swear I froze. I thought: 'This is the Azadeh documentary'. However, apart from Shamas, all of the other documentary workshop comrades signed a statement supporting Farhadi's claims.
Negar Eskandarfar, the director of the Karnameh Institute, also supports Masihzadeh's version of events. "The subject matter for All Winners, All Losers was provided by Azadeh herself," he said.
Masihzadeh revealed that in 2019, before the start of production on A Hero, Farhadi contacted her to sign her all the rights to All Winners, All Losers and affirm that the idea was hers, to begin with, and she did it. Although she regrets signing the papers, she claims she felt pressured and received no payment for signing the rights. Speaking about the power play in place, she said: "I shouldn't have signed him, but I felt under a lot of pressure to do so. Mr. Farhadi is a great master of Iranian cinema. He used this power he had over me to get me to sign.
However, Farhadi's attorney, Borowsky, exclaimed that the copyright waiver document is "legally meaningless" and that "ideas and concepts are not copyrighted", but it raises the question of why the director would have a student sign a legally meaningless document that raises an issue. potential copyright clause.
"Asghar Farhadi apparently wanted to clarify that he was the one who came up with the idea and plot for the documentary during the workshop," Borowsky wrote in an email to THR. "Mr. Farhadi found inspiration for the main theme of the story – which creates heroes in society – based on two lines of [the] Bertolt Brecht playing [Life of] Galileo," says Borowsky (Galileo chronicles the Italian astronomer's conflict with the Catholic Church over his belief in science). When Farhadi revisited the idea in 2019, Borowsky claims, he decided "to write and direct a fictional film based on a free interpretation of Mr. Shokri's story, which was published in the media before the beginning of the aforementioned workshop".
Borowsky also shared that Farhadi never contacted Shokri independently and conducted his research independently of "newspapers and media". But Masihzadeh said the only report on Shokri's story was in a local newspaper in Shiraz. "[Shokri's] The story was never in the national media, it was never aired on national television, it was not available online or in public records," she said. "It's a story that I found and researched on my own."
The Oscar winner is of the opinion that his position as an internationally renowned director has made his position controversial and contentious in Iran and therefore Masihzadeh is implicated in his defamation to deprive him of his success.
Farhadi won two Oscars, for A separation (2012) and Seller (2018), and is considered a big shot in world cinema.