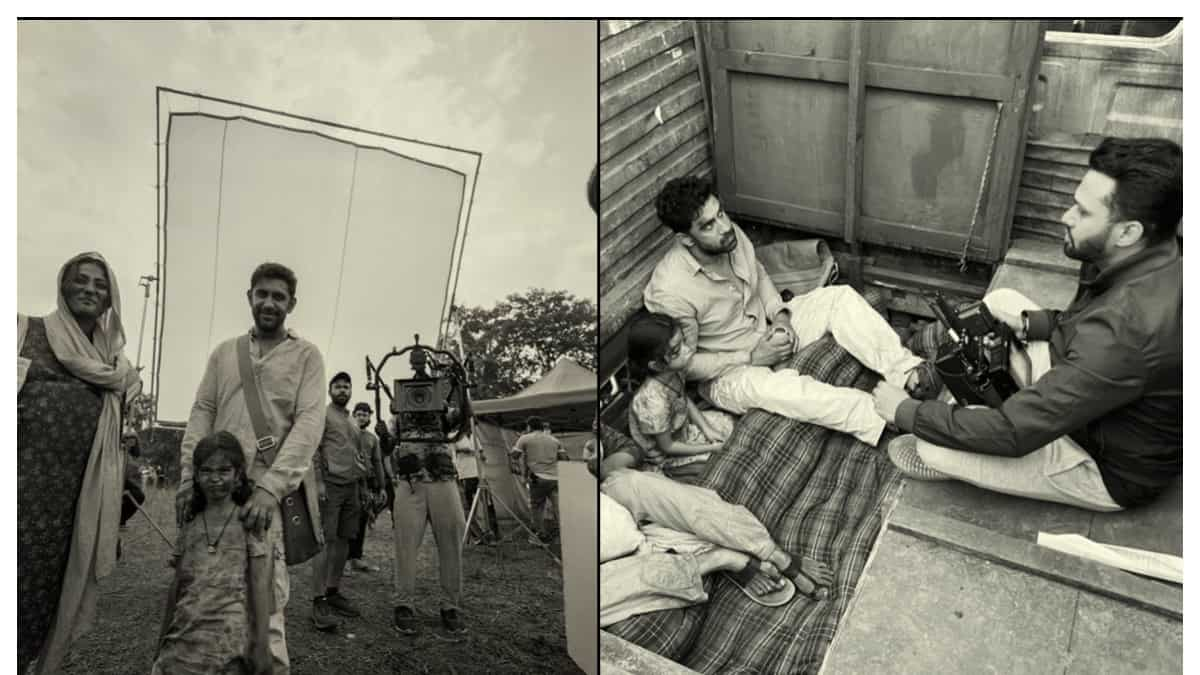 Amit Sadh's short film Ghuspaith–Beyond Borders celebrates photojournalists
Amit Sadh, known for his ability to play distinct characters, will take on a challenging role as a photojournalist in his upcoming short film Ghuspaith – Beyond Borders. This one pays homage to the spirit of courageous renowned photojournalists like the Danish Siddique, who risked their lives to serve the people. Written and directed by Mihir K Lath, Ghuspaith–Beyond Borders tells the story of Manav, a photojournalist working in a country wracked by militancy and a severe refugee crisis. The short takes place on the border between India and Bangladesh.
When Amit Sadh agreed to play Manav, Mihir knew he had found his Manav. "Amit and I were aligned from our very first meeting when I explained to him my vision, the kind of themes my film dealt with and how I wanted to energize the viewer in this high tension human drama. He said yes to me before even reading the script, it was his decision that allowed Ghuspaith to be made.
Principal photography for the short took place over four days in Maharashtra, with Amit Sadh, Dibyendu Bhattacharya and Pamela Bhutoria forming the ensemble.
"It's a brave attempt to understand the pain and horror that must have filled Danish Siddique's final moments," said Shakun Batra, who presents Ghuspaith under his Jouska Films banner. "It takes tremendous courage, in my opinion, to bear witness, and Ghuspaith is an attempt for all of us to understand the strength it takes to cross borders in pursuit of humanity. That's our goal with the film."
As an actor, Amit Sadh felt it was a great opportunity and an honor to explore and direct this short film. "Honestly, I'm very satisfied and happy to have done Ghuspaith with Mihir and now that it's coming out, we're going to the Sundance Film Festival and showing it to the public."
The short has Sanchit Balhara on music and Reed Garber on cinematography. It is produced by Girish Arora, Vikram Khakhar and Mihir Lath in association with Jouska films; and S Ramachandran. Ghuspaith–Beyond Borders also features Dibyendu Bhattacharya, Pamela Bhutoria and Korak Samanta.
Additionally, Amit added, "When Mihir came up with the story, I found out that we were making the short film to honor the photojournalists of the world's journalists, like Dane, who was killed by the Taliban in Afghanistan. while he was reporting. I knew Danois before, and I think that's brave of anyone who reports on war and crime. It takes a lot of courage to find yourself in a situation where bombs explode and bullets fly in all directions.